Solace Ministries, our partner in Rwanda
Solace Ministries is a local, non-governmental (and therefore private) organization and our partner organization in Rwanda. It was founded in 1995 by Jean Gakwandi with the aim of helping victims of the genocide against the Tutsi. Jean Gakwandi, director of Solace Ministries, is also a genocide survivor. Solace Ministries particularly supports widows, orphans and women and men who were raped during the genocide. A large number of them are, as a result of sexual violence, infected with Hiv/AIDS. Solace Ministries supports around 40,000 genocide survivors in a holistic way: physically (Solace also operates a health clinic), psychologically, socio-economically and spiritually, across Rwanda.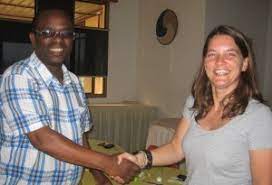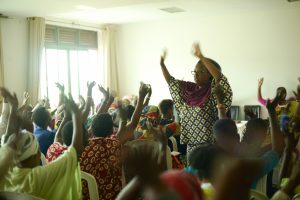 How do we work together?
Our partner organization is close to the women and men in Rwanda. Through Solace Ministries, the Mukomeze Foundation is able to reach the women, girls, men and boys who have survived genocidal sexual violence. Solace Ministries is in continuous, ongoing contact with these women and men and therefore also knows who needs support via a sponsorship and/or project. Solace Ministries guides the women and men in this process of becoming socio-economically independent via, for instance, trainings. Mukomeze really works from the strength of the local population. A joint cooperation agreement has been signed between the Mukomeze Foundation and Solace Ministries, in which all internal agreements are furthermore described.
Donate
Help the women and men of Rwanda. Support them with a monthly or one-time donation. Look here to learn more about donating to Mukomeze.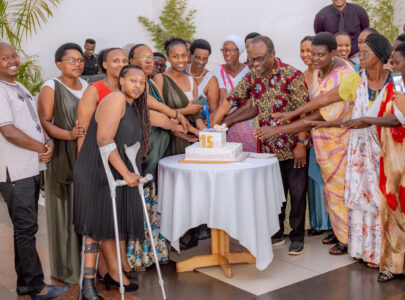 [Augustus 2023] On 18 August we celebrated 15 years of Mukomeze-Solace Ministries in Rwanda. Below follows an impression of ...
Read more

→